We Stand With Ukraine
Like many others, the members of the Golosa Russian choir are deeply saddened by the violation of Ukraine's sovereignty and the reprehensible use of deadly force against its people for the sake of idiotic political grandstanding.
Russia has always been good to us. We love the countryside, the music, and most of all our friends who for over 20 years have welcomed us into their homes as family. And we know that they too are aggrieved — if not surprised — at the contemptible actions of their national government.
To anyone reading this message: We stand in solidarity with those citizens of both Ukraine and Russia who oppose the human tragedy currently unfolding in Ukraine.
Golosa at 20: A Journey

It's hard for us to believe, but Golosa wrapped its 20th season just before our third choir trip to Siberia this summer.
In celebration of this anniversary, we invite you to a special event that is part concert, part art exhibit, and part good-old Golosa good times. We will trace the history of the ensemble, the friends we have made, the songs and stories we have learned, and the family we have become—which includes you. This immersive event will capture our experience of performing and living Russian folk music and draw you into it, whether you have followed us for 20 years or are seeing us for the first time.
There will be singing, of course, but such an experience also demands food and drink, and why not multimedia displays, storytelling, games, and prizes, too? Attendance is limited, so mark your calendars and get your tickets soon.
Golosa at 20: A Journey
December 1, 2017, 7:30 p.m.
One Museum Park East, Chicago
$20 tickets are available online at the link below. Admission will include plenty of finger foods to keep you going, and audience members over 21 can enjoy a cash bar.
Maypole Folk Festival
Saturday, April 29, 4 p.m.
The Empty Bottle, 1035 N. Western Ave., Chicago
Tickets: $15 for all-day festival admission
We are delighted to bring the exuberant tradition of Russian folk song to this year's Maypole Folk Festival, as the lineup branches out to include traditional music from around the world.
The kid-friendly performance time and convivial festival environment make this an event for your whole family. We have some new songs to share that you're going to love! And the Empty Bottle, as always, remains "dancing friendly."
One ticket price gets you admission for all the acts throughought the day, so come for the Cossack marching songs and stay for the old-time Americana, Balkan dance-punk, and much more.
Maypole Folk Festival is a celebration of the best of Chicago's folk music scene. It's a call to commemorate the coming of the summer, and for all the city's folks to come together — old-time with bluegrass, Mexican folk with country blues, the young DIY community with the city's veteran players. It's a chance to listen and dance to some of Chicago's best traditional music in one of the city's favorite alternative venues.
Happiness
Friday, February 17, 7:00 p.m.
2nd Floor Screening Room, Logan Center for the Arts
915 E. 60th St., Chicago, IL
Film screening: Happiness, Aleksandr Medvedkin, USSR, 1934
with live accompaniment by Golosa and pianist David Drazin
Our first local live performance of the season comes as part of a special event: In collaboration with the Film Studies Center at the University of Chicago, we will provide live accompaniment for a screening of the 1934 Soviet silent film Happiness. Its tar-black humor is a perfect fit for our repertoire.
A panel discussion with invited film scholars will follow the screening. The event is free and open to the public!
Please see the Film Studies Center's event page for more information.
Opening for Anchiskhati Choir at the Logan Center, University of Chicago, Sunday Feb 28th.
We're honored to be opening for the wonderful Georgian choir Anchiskhati this Sunday:
Sunday, February 28th, 7:30pm
9th Floor Penthouse Auditorium
Logan Center for the Performing Arts, University of Chicago
60th Street and Drexel
(Free parking across the street from the Logan Center)
Tickets: $15 at the door
We've heard Anchiskhati perform before, and they are not to be missed!
We hope to see you at the Logan Center on Sunday — but if you can't come then, please note that Anchiskhati is also giving a concert on Saturday, Feb 27th, at 7:30pm at St. Josaphat's Church (2301 N. Southport Ave), plus a 10:00am workshop that morning at St. Josaphat's. (And on Saturday night our friends the Alioni ensemble will be opening for them).
Russian Winter Festival, Des Plaines, Illinois, Sunday Feb. 21st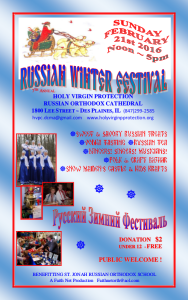 Sunday, February 21st, afternoon concert
Holy Virgin Protection Russian Orthodox Cathedral
1800 Lee Street, Des Plaines, IL
We're delighted to be singing this Sunday afternoon at the Russian Winter Festival in Des Plaines, Illinois. The festival is open to the public, with a donation of only $2 (children under 12 free). We'll be performing some time after 1pm, and we'll have plenty of copies of our new album, "A Bird Is Known by Its Flight".
We hope to see you there!
Auditions open!
October 2015:
Rehearsals for our 2015-2016 season are starting up, and we have openings for a few new singers. If you've always wanted to try out for Golosa but have been too timid… Well, it's not our place to straighten out your self-esteem problems. But we
can
provide a hospitable environment in which to run away from them! If you like our music, feel you might be able to sing the way we do, and could be at rehearsals in Hyde Park, Chicago on Wednesday evenings from 7pm-9pm, please consider auditioning. Use our
contact page
to schedule a time.
We are also taking orders for our new CD, "A Bird Is Known by Its Flight". Visit our
online store
to purchase a copy for yourself, then enjoy listening to Golosa at home or on the road, while watching this space for concert notices! (Or, if you have better things to do than watch this space, you could
contact us
and ask to be added to our email list.)
До свидания!
On Vacation!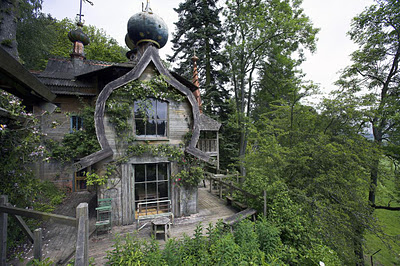 Golosa's 2014-2015 season is now complete, and we have retired to our Siberian dacha (pictured left) where we will spend the summer drinking tea, gathering mushrooms, and generally enjoying each other's company.
CD Release Concert!
Saturday, May 30, 7:30 p.m.
Packer Schopf Art Gallery
942 W. Lake St., Chicago

We're thrilled to return to our friends at the Packer Schopf Gallery to celebrate the release of our new album, "A Bird Is Known by Its Flight". Join us to hear many of the songs featured in this collection, and stay afterward to chat and enjoy light refreshments while you pick up your copy!

Open to the public; free-will donations requested.
Golosa with Chicago Men's A Cappella Chorus
Friday, March 13th, 7:30pm
Rockefeller Chapel, University of Chicago
(On the University of Chicago campus in Hyde Park — see map.)